VIP-LITE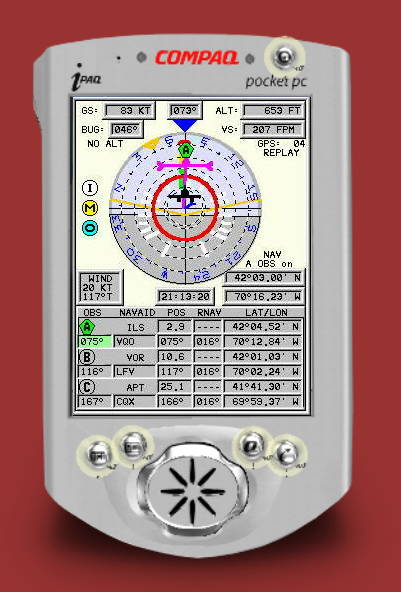 Display shows:
Attitude, Ground-Speed, Air-Speed, Altitude, Vertical-Speed, Course, Heading, Wind-vector, 3-Navigational-aids, Marker-Beacons, Glide-Slope, Time, Position, Range-Bearing-to-each-navaid
Display image is 2 1/4" Wide x 3" High
240 pixels x 320 pixels
Text characters are 5 x 7 pixels
Controlled by a separate Switch Box that can be mounted anywhere.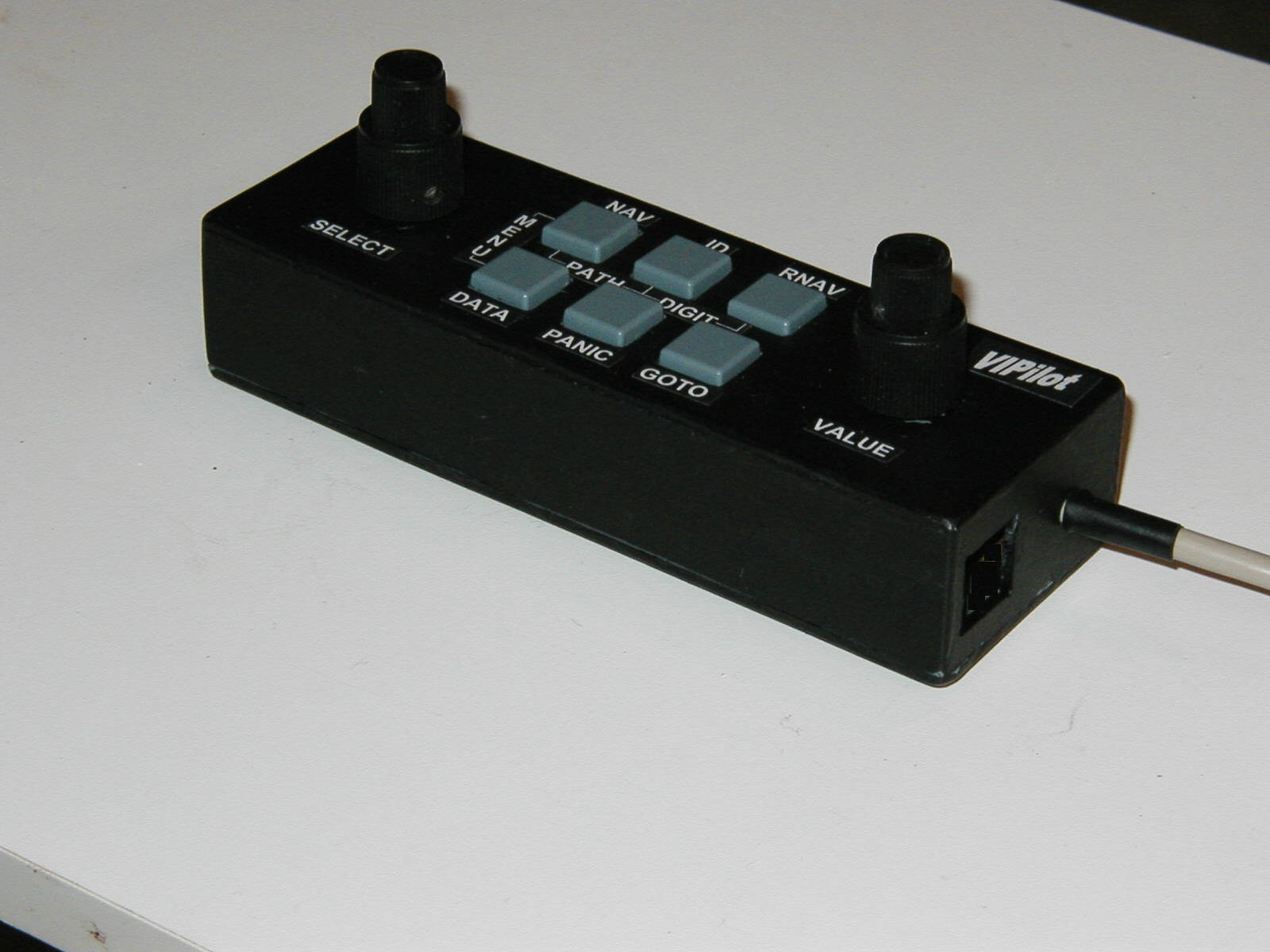 6" wide x 2" high x 1 1/4" deep

6 control buttons for OBS, ID, RNAV, DATA, GOTO, and PANIC

2 double knobs to SELECT the field and change VALUES (names and numbers)

2 maintenance buttons
The VIP-Lite provides all of the capability of the VIP in a much smaller, compact form. It will consist of a Compaq iPAQ, a switch box, and a WAAS receiver. If you already have the iPAQ or WAAS receiver, we will be happy to sell you a partial system:
The software and switch box for $499.
The software, switch box and the Garmin GPS-16 WAAS receiver for $649.
The software, switch box and Compaq iPAQ Model 3765 for $998.
The complete system is priced at $1149.
All prices subject to change.
Return to Virtual Instrument Pilot :